Welcome to Studabaker Specialty Woodworks
Welcome to Studabaker Specialty Woodworks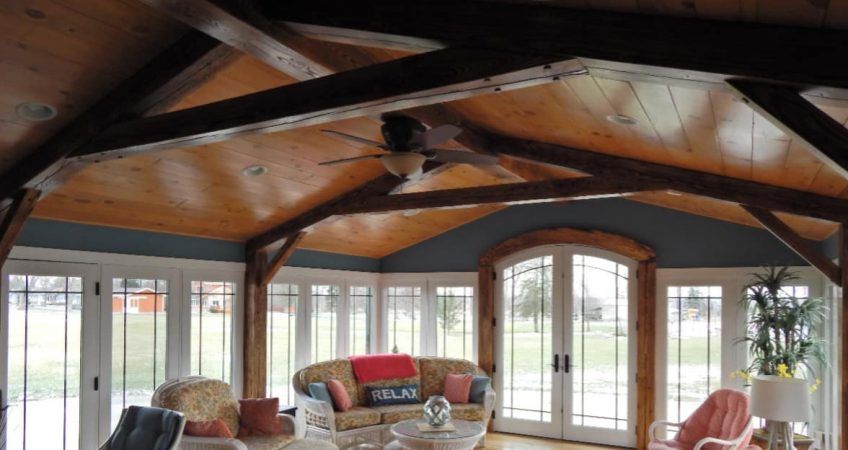 If you're searching for the perfect way to add rustic elegance to your interior space, look no further than Studabaker Specialty Woodworks. When it comes to custom decorative wood beams, trusses, and mantels, we strive to go the extra mile to provide you with an experience unlike any other. In other words, no matter the vision you have, we'll work hard to help you bring it to life.
We are proud to offer a great selection of products, so whether you're looking for the perfect addition to your home office, a new look for your living room, or a complete aesthetic overhaul for your entire house, we're the team that can help. We're exploring the products we offer below, so keep reading to learn more, then contact us today to get started on a custom woodworking project with our team of craftsmen today!
Your Custom Woodworking Experts
There's no greater way to breathe new life into your space than with the perfect piece — and what makes a better addition to any home than the rich, warm look of wood. Whether your goal is to bring some of the outdoors inside or you love the timeless rustic charm of wood, we can help.
Custom Fireplace Mantels
There's something special about enjoying the warmth from your fireplace on a cold winter night — and it's that much better when your reclaimed wood mantel tells a story. The perfect combination of cozy ambiance and rugged warmth, our custom fireplace mantels are the perfect way to add unique character to any living space.
Decorative Wood Beams
Are you looking for a unique way to add charm, character, and visual appeal to your space? A custom wood beam or decorative wood truss may be the ideal solution. Whether you have a specific color or texture in mind or you're considering creating a bold and impressive effect for your wood beam, our team would love to work with you to help you create visually appealing beams that will dramatically enhance your space.
Shiplap Walls and Ceilings
There's no doubt about it. Shiplap is here to stay! Thankfully, whether you love the idea of creating a shiplap ceiling in your home to add a touch of charm or you prefer to enliven the space in your office with a shiplap wall, the custom woodworking pros at Studabaker Specialty Woodworks can help. We are proud to specialize in reclaimed wood shiplap walls and ceilings, so whether you prefer the look of reclaimed wood or you have a custom need in mind, we'd be glad to work with you on your next project.
End Grain Flooring
When it comes to charming and elegant flooring, end grain floors are hard to beat. This style of flooring is visually appealing with its unique display of wood grain and various pattern options, making it an exciting choice for a high end statement. At Studabaker Specialty Woodworks, we create high quality projects that are designed to be beautiful and unique, with a number of different design options available, you're sure to appreciate the way that end grain flooring breathes new life into your space.
Contact Us Today
As woodworkers, we proudly specialize in custom beams and reclaimed shiplap for walls and ceilings to specialty wood flooring. At the end of the day, it's our mission to provide each and every customer with a product that they can enjoy now and long into the future. In other words, for us, it's about working with you to make a lasting impact with new and reclaimed wood.
We truly love what we do, and when you choose to enlist our help for your new build or renovation project, you can count on us to take the time to listen to your needs before getting to work. Whether you're interested in custom decorative wood beams, trusses, or mantels for your home or for the office, having a space that's truly your own can make all the difference in the world. We appreciate the opportunity to work with you, and we'll work hard to ensure that you're completely satisfied with the end result.
Visit our showroom in Bluffton, or contact us to discuss your needs for your project. We ship all across the United States, so no matter your goals, no matter your vision, you can count on the team at Studabaker Specialty Woodworks to go above and beyond to ensure your satisfaction. We look forward to hearing from you!